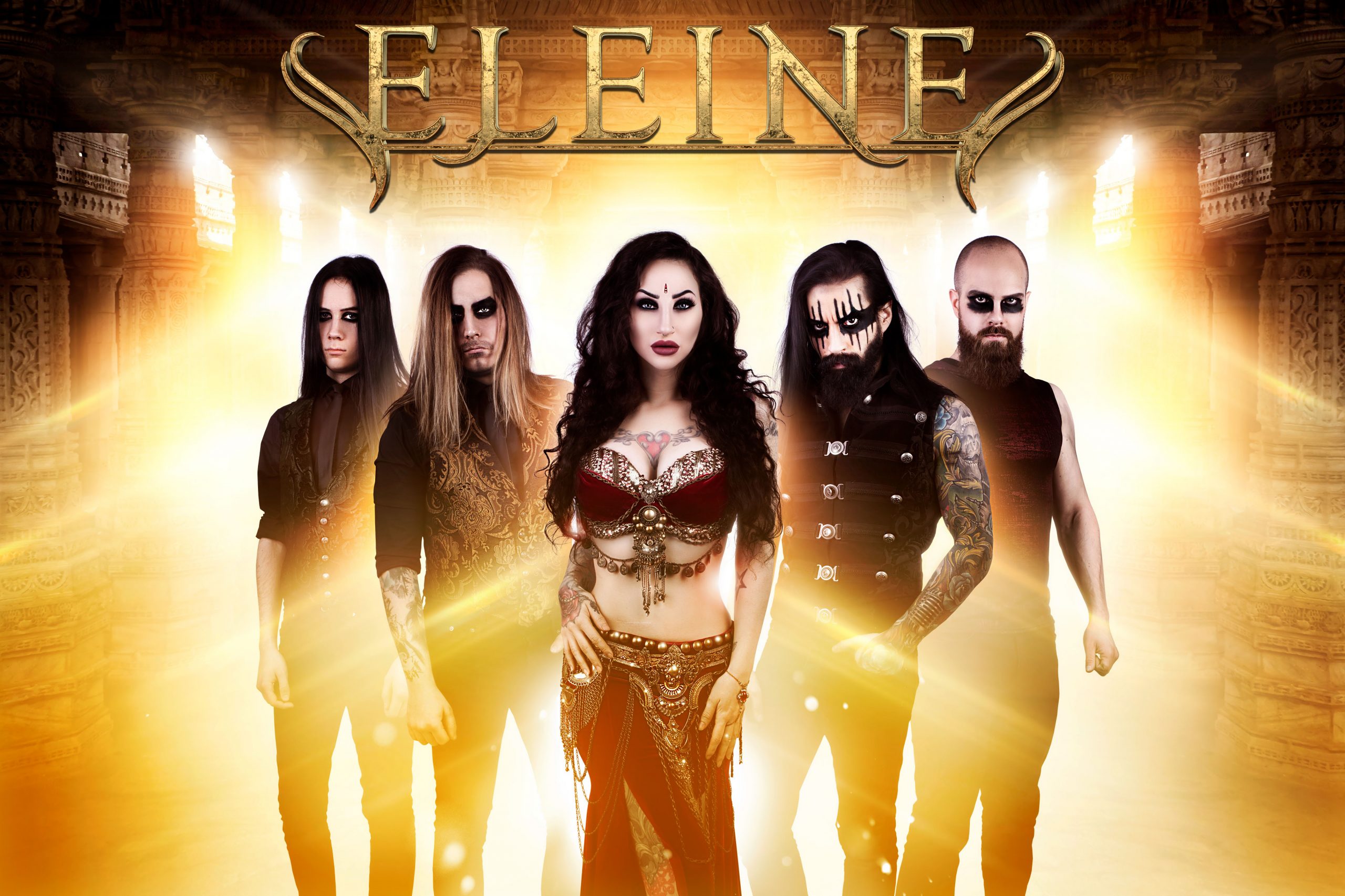 Eleine
Symphonic Metal
Seductive, Style, Monumental
With heavier metal, beautiful symphonies and a captivating live show – ELEINE has become one of the most hyped metal acts on the metal scene today.
ELEINE released their self titled debut album in 2015 and gathered a following for ELEINE across the globe. The sophomore album "Until The End" in February of 2018 which placed ELEINE on the #1 spot of the Swedish sales charts during the first week of release. The success was undeniable. "Until The End" was well received by both fans and critics to say the least. ELEINE has performed several renowned shows at festivals such as Sweden Rock Festival, Gefle Metal and Sabaton Open Air. Touring is a big part of ELEINE and they've toured with great bands as MOONSPELL, W.A.S.P. and ARCH ENEMY. Besides the Swedish scene, ELEINE has toured Europe, headlined at Loud and Metal Mania in Japan and has had their own headline tour in the UK.
October 4th 2019 ELEINE released the music video and single "Enemies" which was an instant hit. Less than a month after ELEINE released a cover of "Mein Herz Brennt" by RAMMSTEIN accompanied by yet another music video November 1st.
All this was a build up to the release of their long awaited EP "All Shall Burn" out November 22nd 2019 along sides with a title track single and lyric video.
ELEINE has been praised through several outstanding reviews of this EP where all seem to be coherent in thinking that the EP "All Shall Burn" is a great midway EP and a perfect mix of dark, gothic/oriental and symphonic metal.
In early 2020 ELEINE sets course towards a five week European tour with the hyped oriental metal band MYRATH.