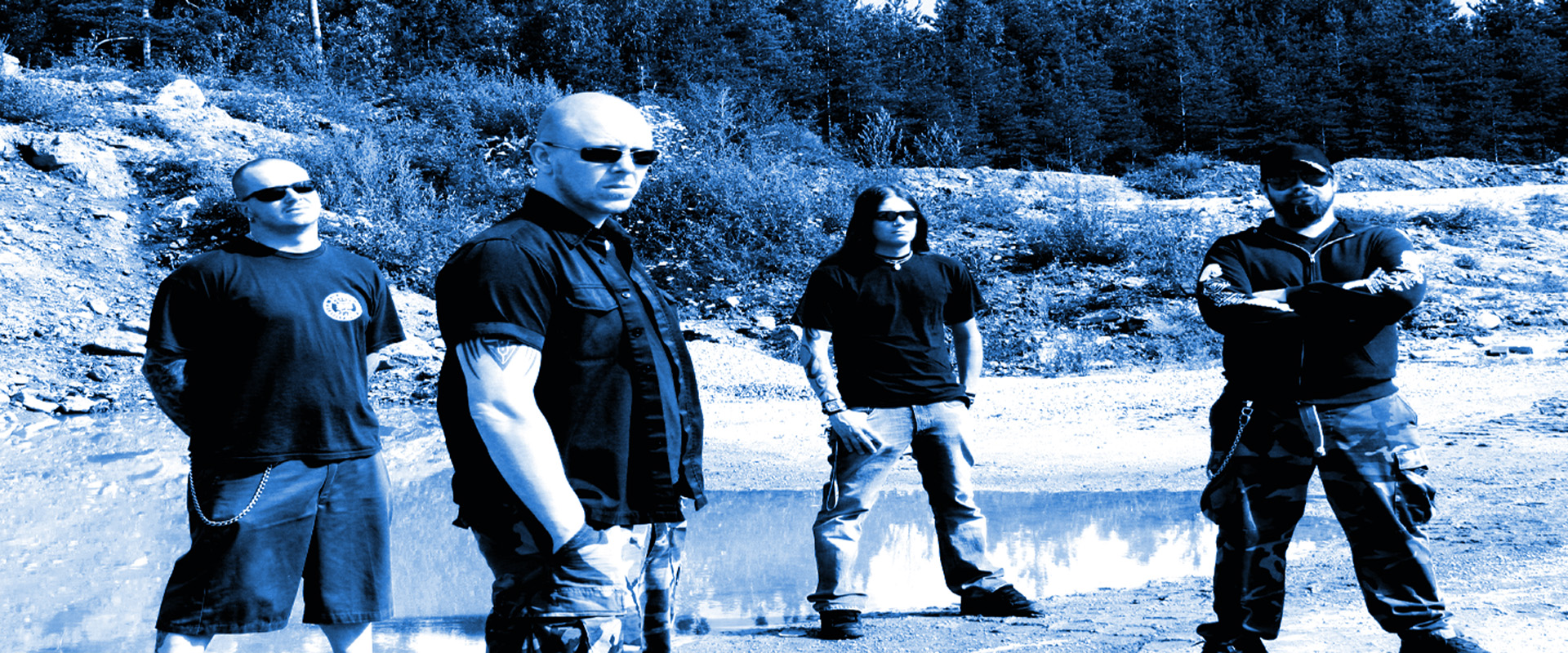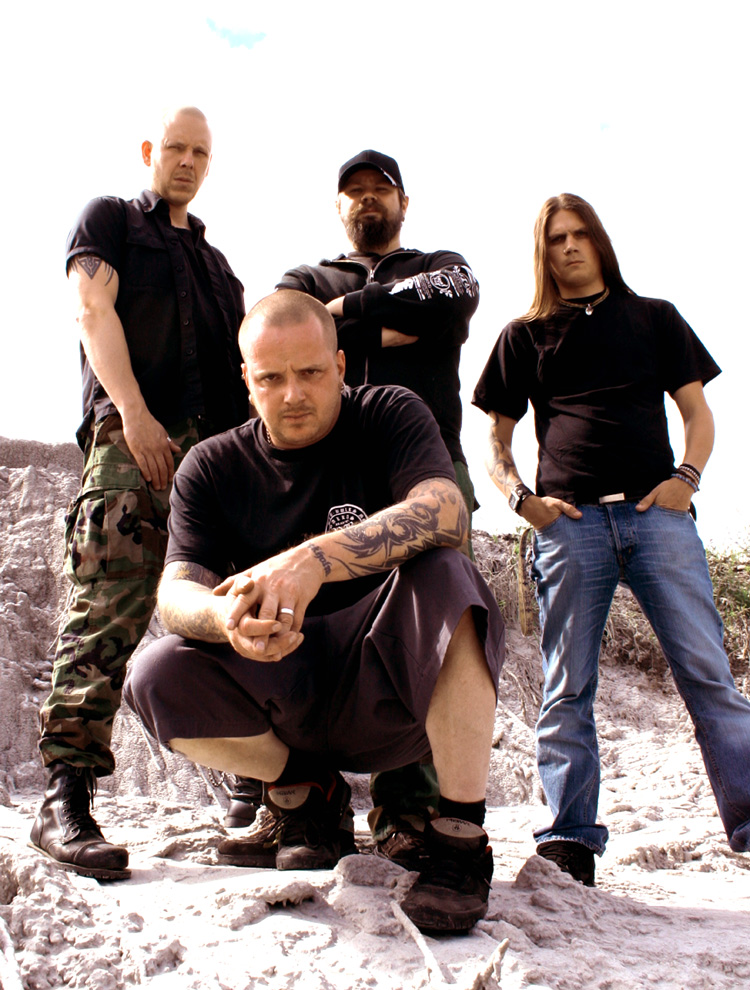 Face Down
Death Metal
Biography
1993
In 1993 bass player Joakim (Harju) Hedestedt and drummer Richard Bång started a band called Machine God along with guitarist Alex Linder. The band was soon joined by vocalist Marco Aro.
1994
After the first gig in spring 1994, guitarist Joacim Carlsson (Afflicted, General Surgery) joined up and they decided to change the band name to Face Down.
Later that year, Linder was replaced by Niklas Ekstrand (ex-Tiamat) due in part to his basic lack of interest.
With this line up, the first demo was recorded and duplicated in over 800 copies.
These were widely spread and given away and none were sent out to record companies.
1995
Through word of mouth, the demo was picked up by Soundfront Music. After a gig in Stockholm in spring 1995 the band signed a contract with Roadrunner Records (through Soundfront Music.)
That was also the last gig with Ekstrand, who didn't seem as eager to work as hard as the rest of the band, who in turn doubled their efforts in order to make a great debut album.
The album "Mindfield" was recorded in summer 1995 at Soundfront Studio, with acclaimed producer Daniel Bergstrand. Shortly afterwards, Bång left the band.
He was soon replaced by drummer Peter Stjärnvind (Unanimated, Merciless) and Face Down was ready for action.
1996
After the release of "Mindfield" in January 96, the band went on an European tour supporting Napalm Death and Crowbar.
Around this time the "Kill The Pain" video was shown several times on MTV's Headbangers Ball and the band also appeared in a live interview on the show.
This tour also included a couple of gigs with the legendary At The Gates.
The European tour was shortly followed by a co-headline tour in the UK with London thrashers Above All and culminated with a magic gig at London Astoria (Metal Hammer's 4-play Night), supporting Cathedral.
Back home in Sweden, Face Down attended the awesome Hultsfred Festival and completely devastated the crowd. After lots of problems with Soundfront Records the band stood without a record deal, but was quickly signed on to Nuclear Blast Records.
In Autumn of 1996 the band started to work on their second full-length record.
1997
In February of 1997 the band entered Sunlight Studios with producer Tomas Skogsberg. A total of 15 tracks were recorded for their second release in six weeks time.
Upon completion of the recording, the band submitted the masters to Nuclear Blast, who in turn, didn't accept the production.
The band was forced to re-record the album at Daniel Bergstrand's Dug Out Productions studio in two weeks in July 1997.
After the release of "The Twisted Rule The Wicked" in late 1997, Peter Stjärnvind left the band to join Entombed. Håkan Ericsson (from local act Godblender) was quickly brought in to replace him.
Tough times lay ahead. The departure of Peter and even more problems with Nuclear Blast made the morale of the band low. The band played some local shows, got promised a couple of tours but nothing ever materialized.
The band decided to set up their own tour in the territory where they were best known, the UK, along with HC band Soulquake System from Kristinehamn.
1998
After completing the UK tour in early 1998 with Soulquake System, the band took a break for a few months.
Work was resumed during autumn '98, and the band recorded a three track demo-tape at Sunlight Studio.
At this point the relationship with Nuclear Blast was disintegrating completely and further co-operation was impossible.
The band once again found themselves without a record deal, with almost all material written for their third album.
1999
In early 1999, Marco decided to leave the band as The Haunted had made him an offer he could not refuse.
Face Down was at its lowest point ever.
Facing a bleak future with no record label or lead vocalist, Joakim, Håkan and Joacim tried to hold on a couple of weeks but it was pointless. Face Down was dead…
The remaining members went their separate ways in spring of 1999.
2004
Over five years later Joakim (Harju) Hedestedt (now bassist in Construcdead) felt that it was time to reunite the band.
He'd heard about Marco Aro's departure from The Haunted and started making some phone calls to his old band mates.
The reaction was very positive.
To take on the heavy burden of drummer, Joakim asked his good friend Erik Thyselius (Construcdead, Terror 2000).
Erik gladly accepted the task and the new Face Down was created.
Shortly after the band was signed on to Black Lodge Records.
2005
Face Down was invited to perform at the largest metal festival in Scandinavia Sweden Rock Festival 2005 and the legendary 2000 Decibel festival despite not having a new album out since 1997. In early July they started the making of their third album The Will To Power, recorded at Fear And Loathing Studio (co-owned by Mesahuggah & Clawfinger) by Jocke Skog of Clawfinger.
Face Down is back and their purpose is to once again put Stockholm back on the metal map…so just sit back and enjoy!