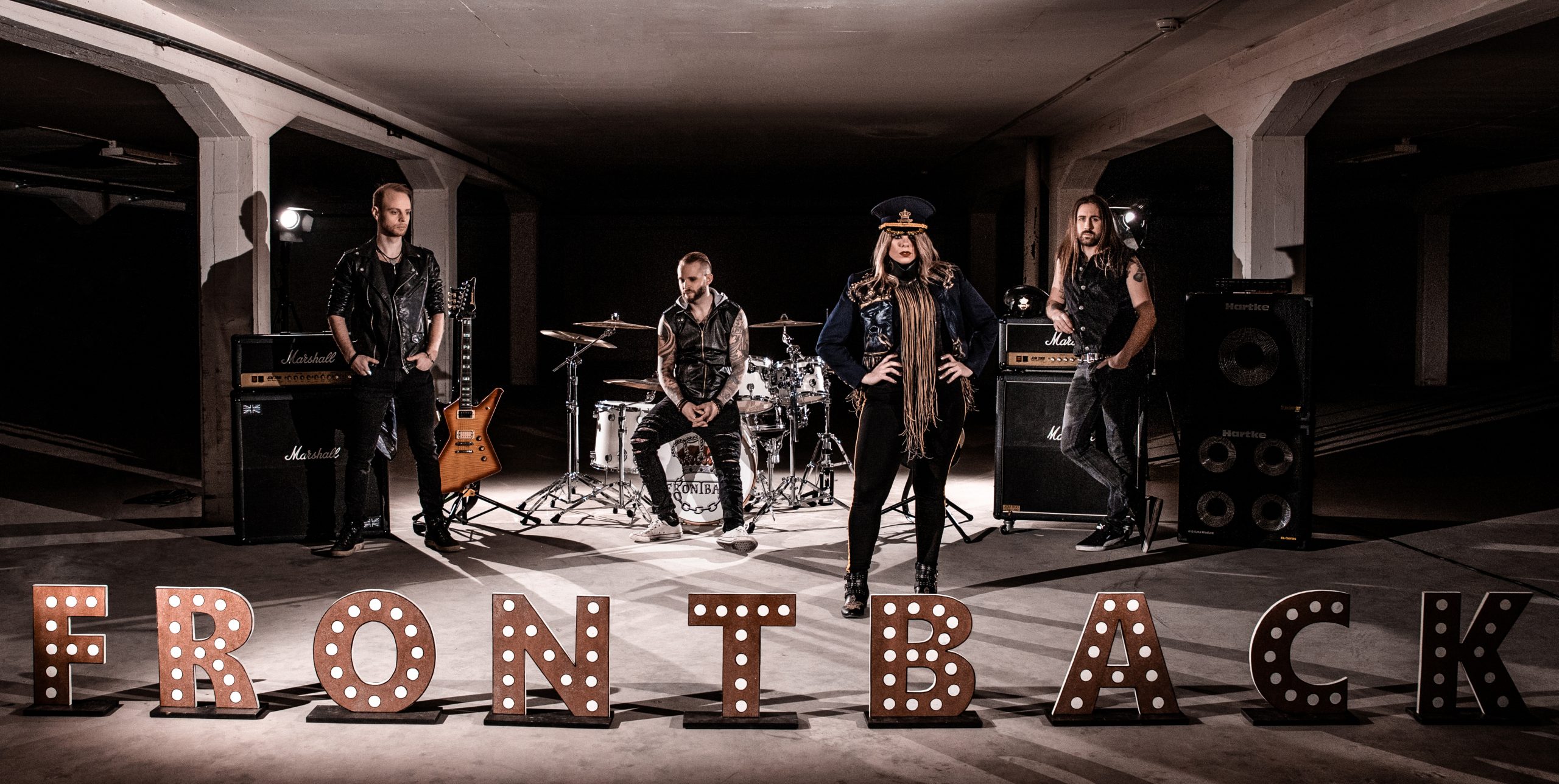 Frontback
Heavy Metal
FRONTBACK is back! This time with a brand new album that, with a more modern touch, shows that the band still gives everything they got!
After a lot of shows at Sweden's biggest festivals, among others, Anlo Front and the guys now proudly releases their third album "DON'T MIND THE NOISE" (https://smarturl.it/Dont-Mind-the-Noise) there their joy and energy to the music is mixed with a lot of rock'n'roll, catchy vocals and guitar riffs.
Frontback is as always a hard working band which has led to that the frontwoman Anlo Front, often compared to a harder Geddy Lee or Gwen Stefani, won the nationwide competition "Sweden's Rock Voice" (with over 1000 competitors) for her lead vocals and energetic live show.
The band's single "On And On" taken from their second, well received, album "HEART OF A LION" has also been played nationwide at the biggest radio channel in Sweden (P4) for several months.
The band has just come home from playing major festivals such as Sweden Rock Festival, Malmofestivalen, Helgeåfestivalen, Kristianstad Rockfest, Malmö Rock Fest and Karl-Oskardagarna. Frontback has also been supporting Status Quo, Mustasch, Thundermother, Electric Boys, H.E.A.T, Freedom Call, Bullet, Crashdiet, among others, and is now preparing for a album tour to be able to show their energy on stage together with both new and old material!
Take the chance to see Frontback live to be able to hear some new stuff on the road!
The Växjö band consists of:
Anlo Front – Lead Vocals & Rhythm Guitar
Axel Graneskog – Lead Guitar & Backing Vocals
Jonas Persson – Bass Guitar & Backing Vocals
Koffe Stridh – Drums & Backing Vocals
Welcome to join the Frontback family!