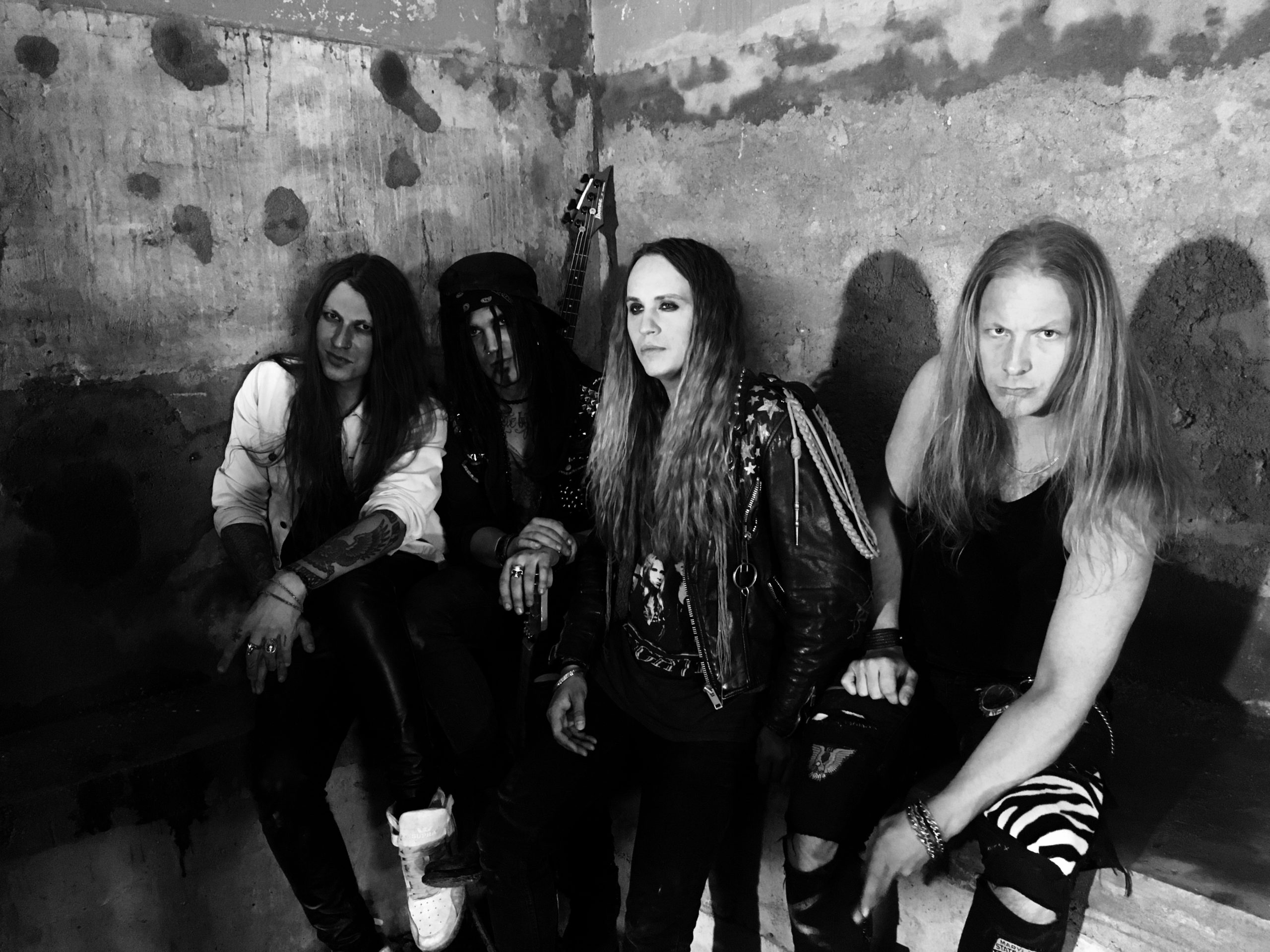 Pretty Wild
Sleaze Rock
Pretty wild was founded in 2006 in malmoe, the line up at that time was Krizzy Fields, Kim Chevelle, Johnny Benson and Tim Pretty. The guys wanted to play 80′s metal and recorded a three song demo. Tim Petty later left the band and new frontman Ivan Höglund joined the band.
The guys did a lot of shows in both europe and usa and shortly after released their first ep "All the way" on an american label. That didn't work out very well and they even renamed Johnny Benson in the booklet to Jimmy.
The guys rerecorded the ep and added a few song in their studio outside malmoe. This time with better sound and with Martin Sweet producing it.
They signed with swedmetal and released the album "All the way" in late 2008 and in 2009 it hit the swedish charts placing third in the main rock category and number one on the mid-price list.
"All the way" got alot of good reviews and the band was featured in several rockmagazines.
The band continued touring and started to work on new material for a second album. In 2010 Krizzy Fields parted with the band and Axl Ludwig joined. The band did another tour with Axl and then began the long road towards the next album.
Some setbacks along the way delayed the process but now the new album is ready and the guys are back stronger than ever with a 14 song album with big choruses and that arena rock feel we all love!
What defines Pretty Wild is their heavy melodic sound and well crafted songs.
All with a great vibe that just makes you feel good.
And combined with their energy and "IN YOUR FACE" attitude makes them undefeatable!
The four-piece blasts out a sound that just makes you wanna cruise with the top down to the beach and fuck the proomqueen.
They're here to set the standard once and for all….. Of what´s hot and what´s NOT!
It's all about music… and letting the good times roll!