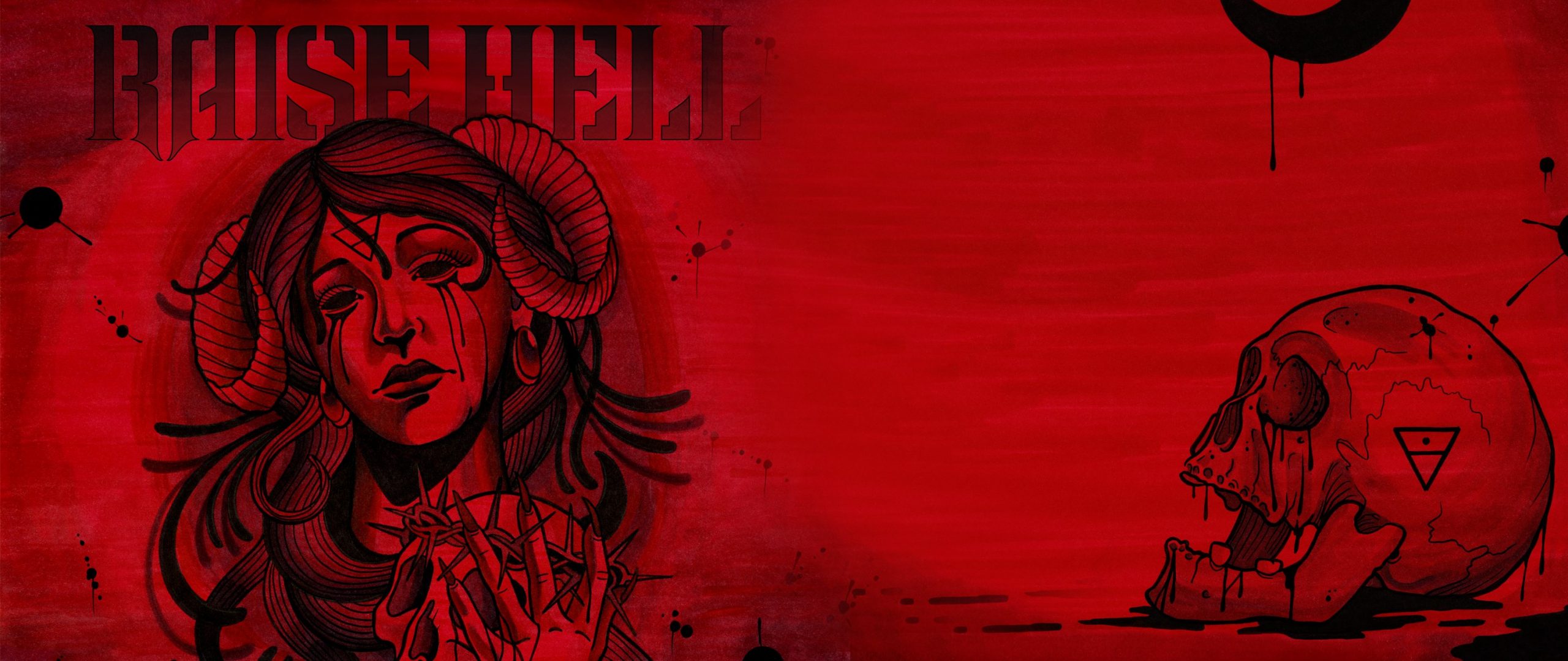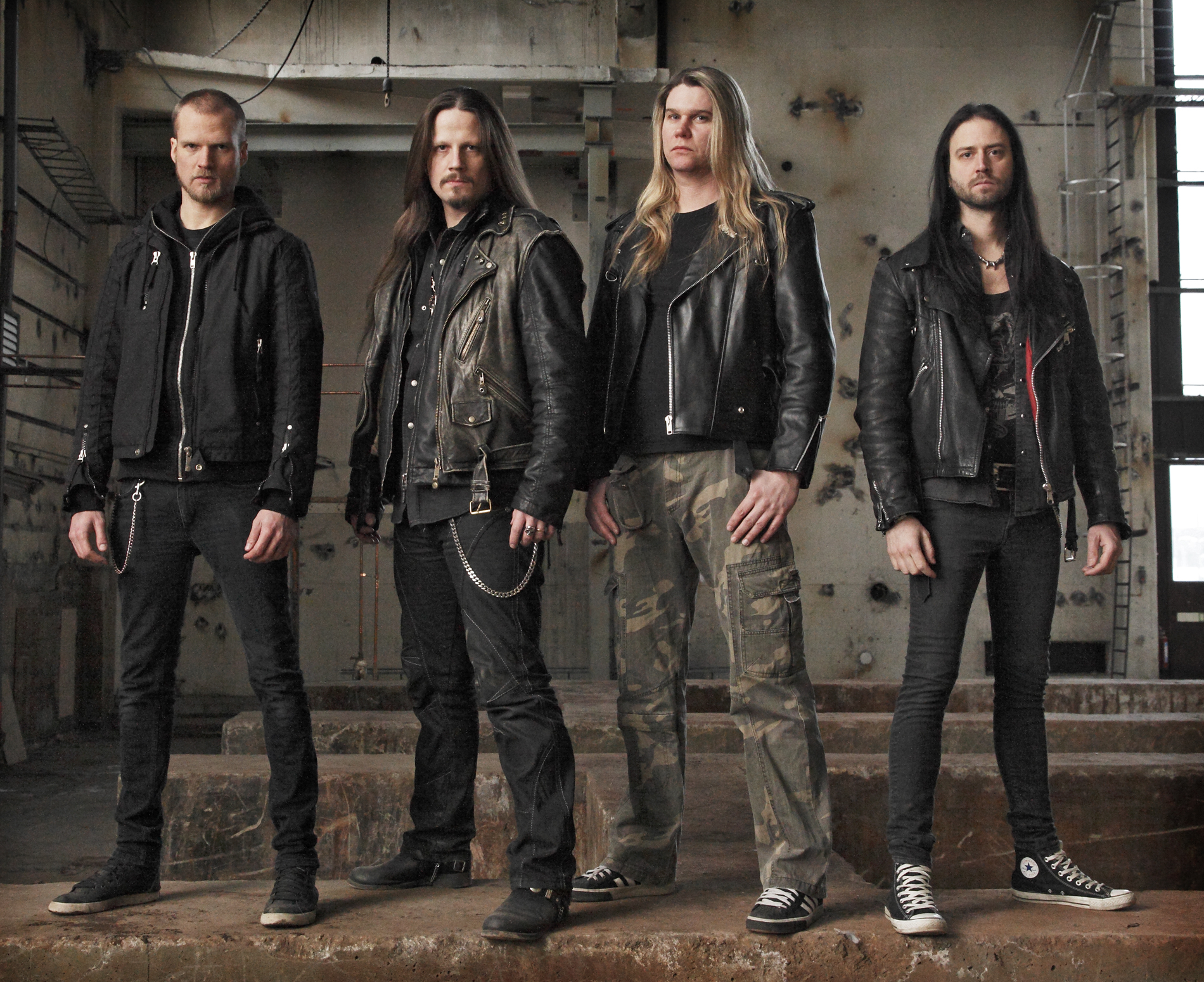 Raise Hell
Thrash/Death Metal
Back with a new and highly anticipated album. This time, featuring a brand new line-up and an extremely powerful tracklist. "Written in Blood" has an awesome mix of thrashing, screaming vocals with ripping guitar riffs and pounding drums as heard in "Dr. Death", "Six Feet Under" and "We Arise". This, combined with the heavier, more melodic songs "A Blackened Resurrection", "The Bell Of The Reaper" and "In Cold Blood", gives the album another dimension. It's both harder and faster then the latest releases – exploding with energy, it won't leave anyone untouched! RAISE HELL was formed in 1996 by Jonas von Wowern (guitars/vocals) and Niklas Sjöström (bass). Not long after that the first lineup was completed when Dennis Ekdahl (drums) and Torstein Wickberg (guitars) joined in. The band recorded their first demo tape "Nailed" in 1997 under the name IN COLD BLOOD. It received great response and they landed a record deal with NUCLEAR BLAST. A year later, 1998, RAISE HELL entered the Abyss Studio to record their debut album "Holy Target". This CD includes nine tracks of fast thrashy death/blackmetal. After the release the band spent a lot of time on the road with european tour together with DISMEMBER, CHILDREN OF BODOM as well as a performance at the mighty Wacken Open Air festival as highlights. In 2000 the successor "Not dead yet" was released. It was recorded in famous Studio Fredman together with producer Anders Fridén (IN FLAMES). By this time the band had dropped their black metal influences and the style were more thrash influenced. Tour dates included shows with DESTRUCTION, HYPOCRISY and KATAKLYSM amongst others. For the third album "Wicked is my Game" RAISE HELL once again teamed up with Anders Fridén as producer but this time the recording took place in Flat Planet studios. It was released in 2002. At this time Jonas came to the decision that he wanted to step back from the microphone and concentrate on his guitar playing. A long time friend of the band Jimmy Fjällendahl was the first person they thought of as the new front man. After just a few rehearsals, RAISE HELL could here the capacity that Jimmy had and he almost immediately became a solid member of the band. After three albums the cooperation with NUCLEAR BLAST came to an end and RAISE HELL ends up signing a deal with Swedish label BLACK LODGE. At this point Torstein realized that he no longer could put his full heart and soul into the band and therefore decided to leave RAISE HELL. The member changes and label change came as a natural break for the band that resulted in that nothing was heard from them in a couple of years except for a few live gigs. In 2004 just after the signing with BLACK LODGE two demo songs were recorded for the upcoming album. They turned out so good that they ended up on a 7" limited vinyl single "To the Gallows".
Album number four, "City of the Damned" was released in 2006. This time recorded at Tyroon Production with Jörgen Svensson as Producer. Shortly after the album release RAISE HELL toured
through Europe together with NECROPHOBIC. The same year they also played the famous Sweden Rock Festival with great response in Swedish press. In 2013 Dennis Ekdahl decided to part ways with RAISE HELL since he didn't feel he had the time or the inspiration that he felt the band deserved. At this time RAISE HELL's focus was writing material for the new album so no new drummer was recruited at this point. Before the recording of "Written in Blood" was supposed to start old touring friend Sven Vormann (ex-DESTRUCTION) was asked to play the Drums on the album and he accepted the offer. During 2014 "Written in Blood" was recorded. The drums were tracked in Little Creek Studios, Switzerland, and the rest of the album in Raise Hell Studios, Sweden. The album was mixed by Oscar Ammer at Echobox Audio Production. Finally, after nine years the fifth full-length album is released on August 21, 2015.