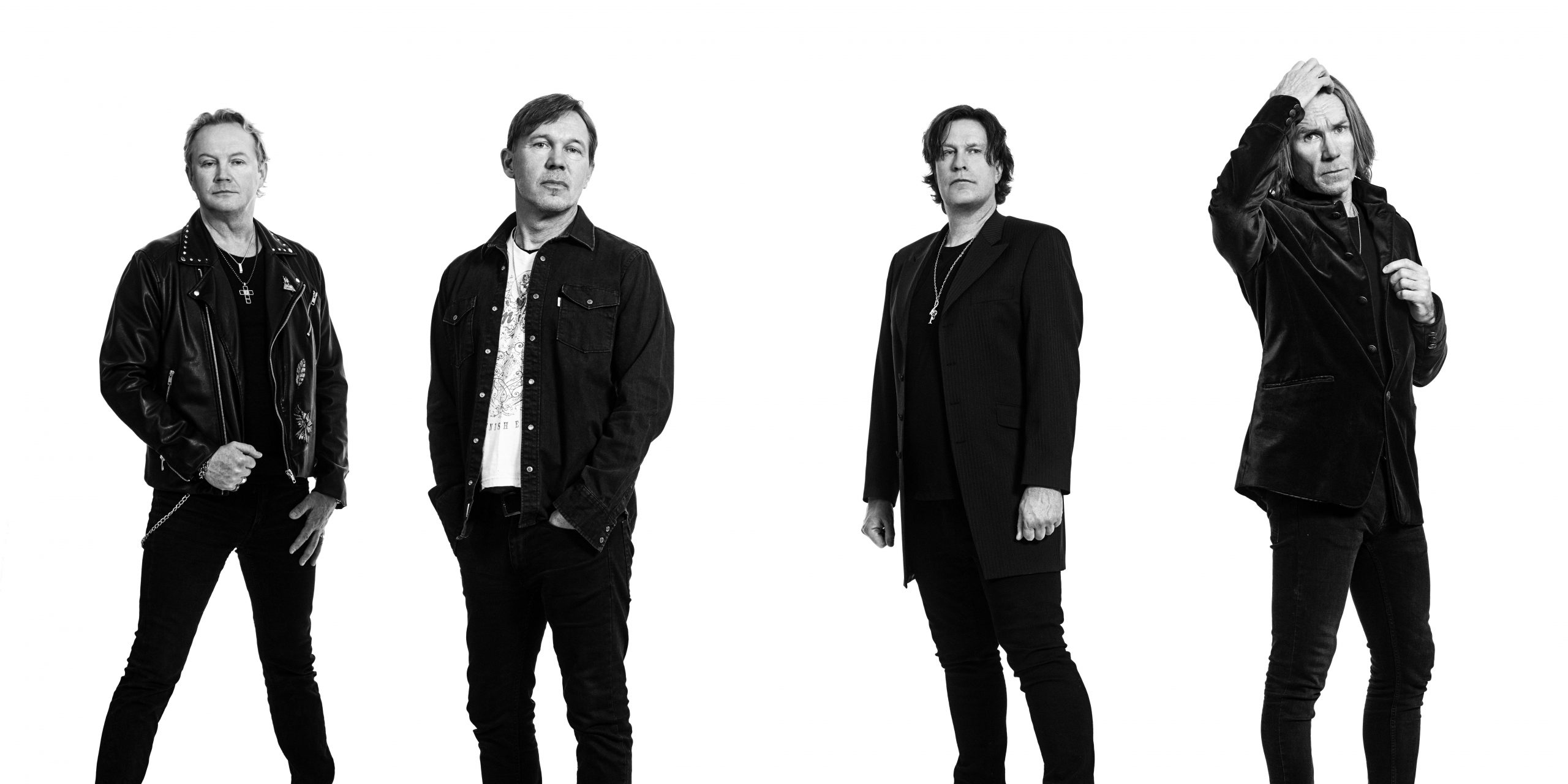 Roulette
Heavy Metal
The band Roulette was formed in -85 in Sundsvall, Sweden. 5 young guys who played in different local band found each other and started to rehearse songs and played live at rock clubs and festivals around Sweden. They became one of the most popular bands in their hometown and had a couple of hits on the local radiostations.
The year after they took part in the competition POP -86 where they went to the final at Hard Rock Café / Stockholm. In the jury was Tommy Nilsson from Easy Action and Kee Marcello from Europe! In 1987 they sign a record deal with TAB Records and released their first singel "Hearts Keep On Burning" with Tommy Nilsson on backing vocals!!
The second singel was released in 1988 called "Fool for your love", and a video was made to promote that singel.
At this period Roulette performed on a lot of Swedish TV-shows like "Top Gear"/Nordic Channel, "Night Life"/TV 3 and "Metropol"/SVT where they did 2 songs on the same show as Status Quo.
In 1990, influenced by their prospective label, they won a record deal with CBS and changed their name to Cherry Red. They started to record their first full length album at Stockholm Recording with producer Per Blom, but the album became just a singel called "Only The Strong" and was released on CBS subsidiary label, Cupol Records. With the failure of not having a full album release, some of the band-members left the band to work with other artists, but they still have been playing together as a Def Leppard tribute band.
In the beginning of 2008 they were contacted by the record label AORFM, and they released a limited 17 song best-of album with ROULETTE singles/demos, called "Better Late Than Never". It was a huge success, got great reviews and sold out the Limited Edition 1000 ex, in only a couple of months.
In 2010 record label YesterRock released their own version of "Better Late Than Never", with 2 new other demo songs.
After that some of the original band-members played with different cover-bands, and starting to write songs with other bands in Sweden. But in the end of 2013, bass player Hansi wrote a new song called "Secret Room", and he asked Thomas the singer if he liked it. He did, so they started to meet up writing new material again with the guitarist Magnus and drummer Mats.