The newly remastered album "Sawken Xo'on" by the Chilean black metallers Xalpen is finally here!
A raw manifestation of black metal and a true dedication to the occult rites of shaman practices is what best describes Xalpen. "Sawken Xo´on" ("Three Shamans" translated from Selk´nam language) consists of seven aggressive tracks of shamanic black metal. There´s unique darkness that haunts this album. Euphoric, demonical, and transcendental all in one, this has been the Chilean duo's (Juan Pablo Núñez, guitar/vocals, and Alvaro Lillo bass & vocals) guiding path since 2014.
The remastered album "Sawken Xo´on" is released on both vinyl, CD, and digital via Black Lodge Records.
XALPEN ~Sawken Xo´on July 30th, 2021.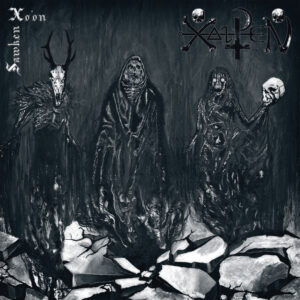 Listen / Buy the album: https://orcd.co/sawken-xoon